Watercolor painted on paper 30cm x 40cm size, created from a photograph thai I took on Saler beach, with the path of wood that leads to the beach from the car parks. This is one of the most beautiful views because it gives us the idea that we have already reached the place we liked.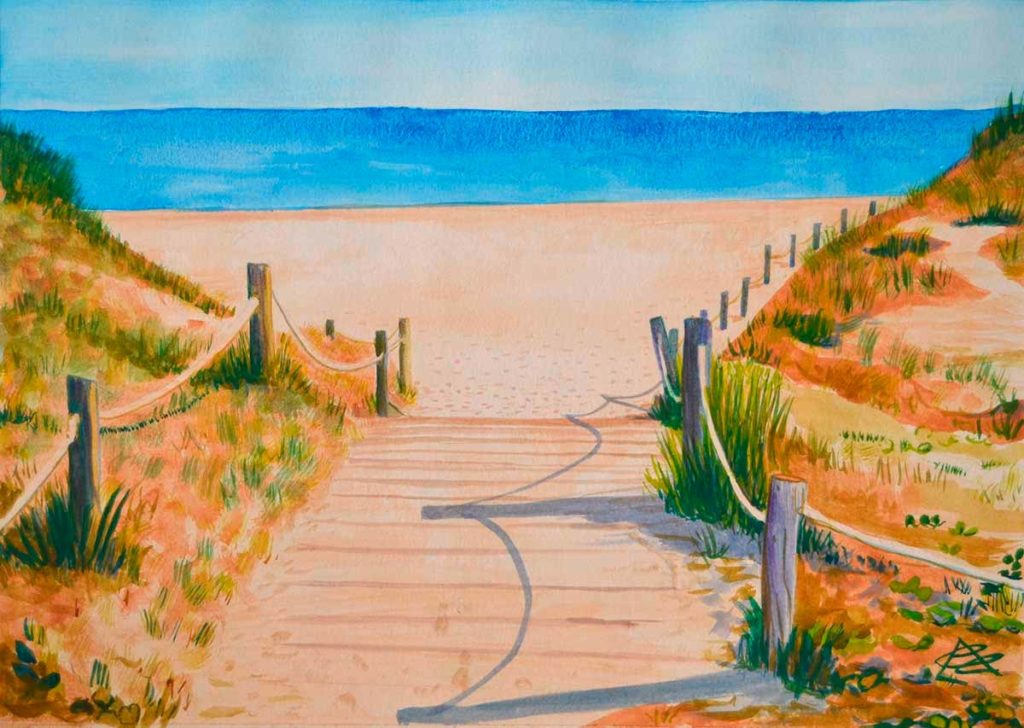 The dunes of the Saler beach are very beautiful and natural, full of dry grass bushes that are very resistant to the hot and dry climate of the Valencian coasts.
This beach has been easy to paint from a good size photo that I printed. i worked by stages, with watercolor paint layers that I did slowly, letting it dry and finishing the drawing with the details.
It was a gift for one of my best friends.