Have you seen many paintings where laughter is represented? Especially the uproarious laughter, and the great burst of laughter. It is not a very common subject, really, but nevertheless it can become one of the most beautiful and necessary subjects. Painting a person who is laughing very happy or painting a whole group of people laughing, or simply a great smile, this can communicate a lot of peace, relaxation, optimism, joy and happiness.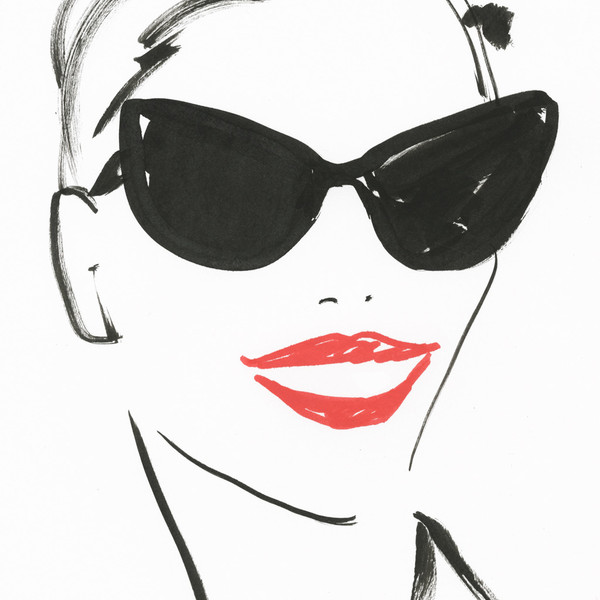 Illustration by Jason Brooks, a very cheerful illustrator who has created this splendid smile on a woman's face and large sunglasses. His website: https://shop.jason-brooks.com/collections/original-artworks
THE REPRESENTATION OF LAUGH AND SMILES IN ART HISTORY
If we look in the history of art, what we find most are soft, flirtatious or sweet smiles, especially in portraits. Although laughter is a very important and beneficial human expression, I believe that more works with this theme are lacking in the history of painting, which I claim.
We can learn from artists, both ancient and modern. So, I leave here a compilation of paintings with a variety of laughter and smiles.
GALLERY OF PAINTINGS WITH LAUGHTER AND SMILES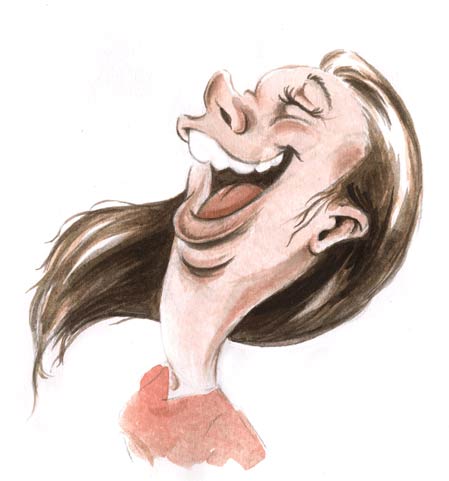 Drawing "Laughing girl", by Sherann Johnson. One of the most exact drawings caricature with the subject I have found. A real clean and well captured laugh. Usually cartoons have this quality, since laughter is usually part of the work theme.
http://sherannjohnson.blogspot.com.es/2010/08/laughing-girl.html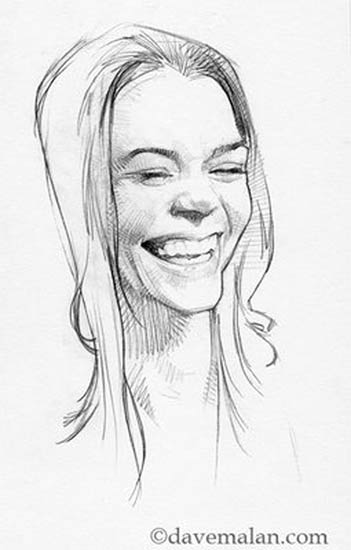 A pencil drawing of a laughing woman, by David Malan.
Source of the image in his website.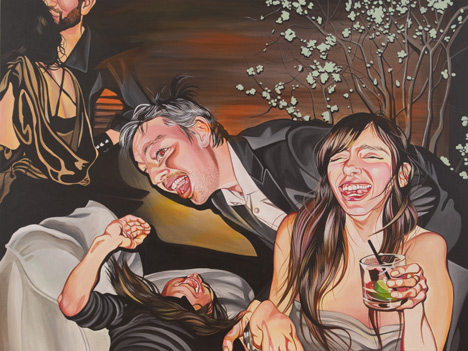 Laugher inspired by Leah Tinari, it is a modern painting with a scene of friends having fun in a bar, somewhat drunk, and with expressive faces disconcerted by laughter. His website here.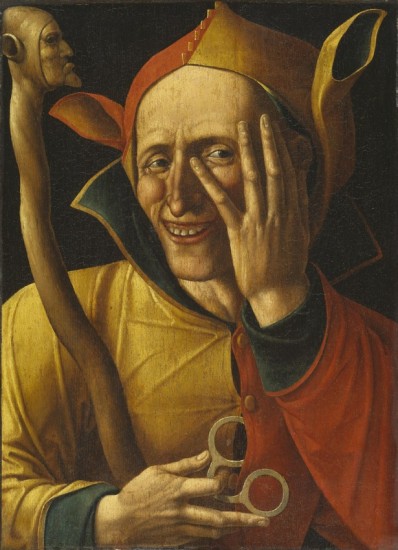 This painting by an anonymous author and entitled "laughter" is one of the few pictures that we can find in the history of ancient, middle age art about the laughter. Of course, it is a buffoon, who were those who were dedicated to making people laugh in those times of the Middle Ages.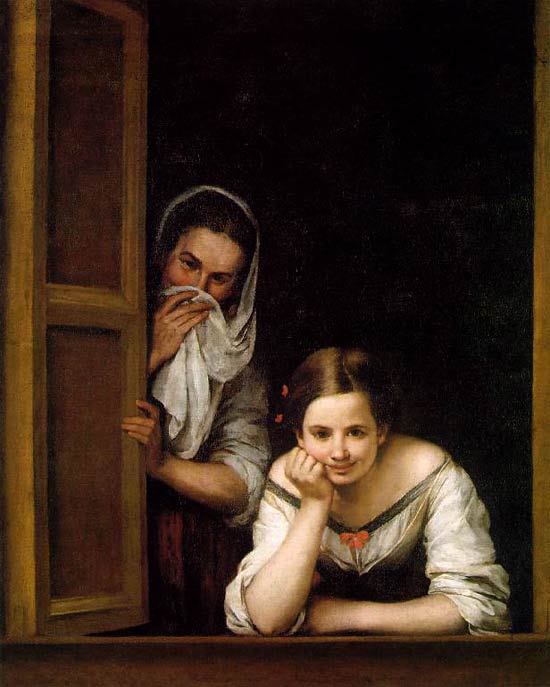 A laugh from the baroque, painted by Bartolomé Esteban Murillo. The painting is called Two Women at the Window, from 1670. The maiden's sweet smile and the woman's covered laugh are the magic of this simple painting. Baroque and smiles are a very difficult subject to find, so I give more credit to this artist for creating this painting freely.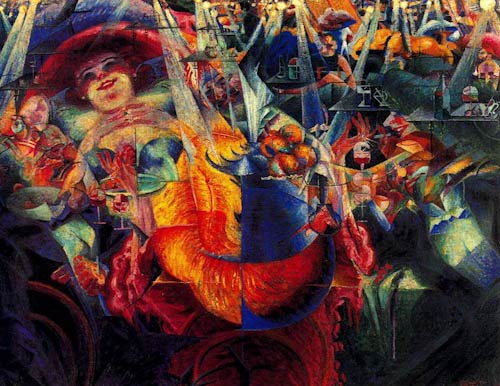 Umberto Boccioni's laugh. A futuristic painting where the author took laughter as the central theme. In a complex structure full of moving shapes, the face of a smiling woman is the little that is brought out. Although with so much movement, it seems that that smile will soon disappear.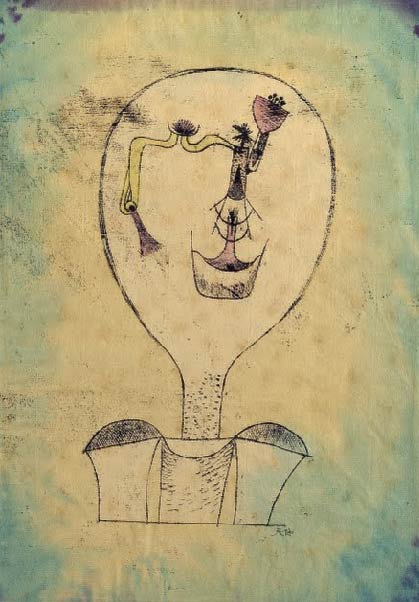 A very special artist, such as Paul Klee, named one of his paintings "The beginning of a smile", with a drawing that represents a person drawn only by clean lines, and some shapes on the face, as if forming his entire face was also forming at that moment a soft smile.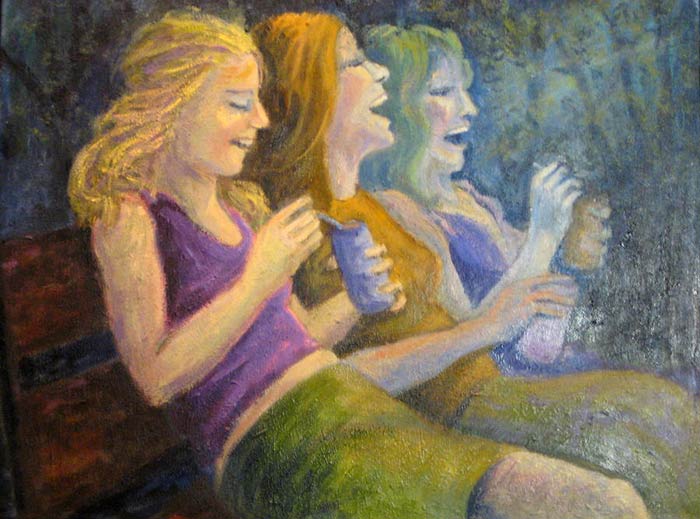 A more modern painting, Good times by Connie Freid.
For me, an excellent painting, where three girls who watch some kind of comic show, laugh out loud sitting together in a space with depth, created with tones and light.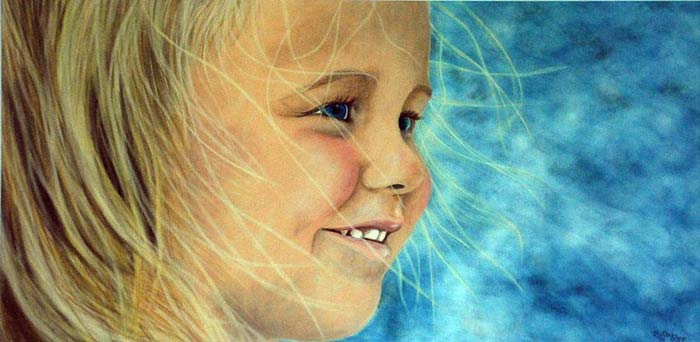 The smile of a girl, in the painting "Marisa", by Betsy Popp. An affectionate painting that expresses a soft feeling of well-being.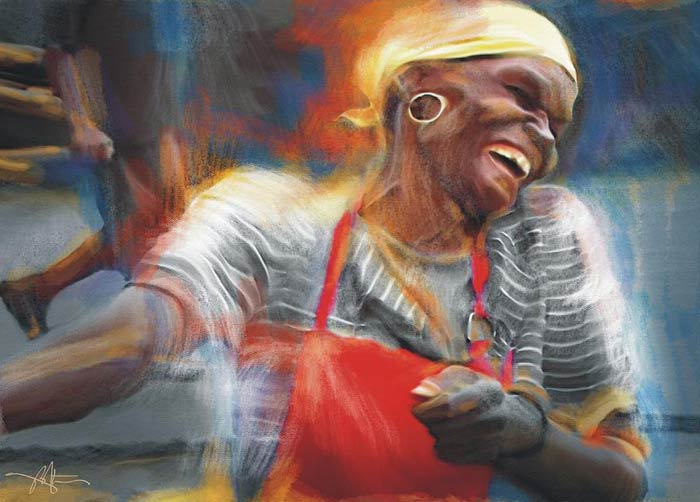 A loud laugh, in this painting called "To laugh" by the painter Bob Salo, where a black woman laughs in a very natural way. It is not easy to capture this naturalness, which this artist achieves with his blurred lines and the sensation of movement. Because laughing is also moving.
And finally, about laughter in painting, the most famous smile in the history of art, the smile of Mona Lisa, by Leonardo Da Vinci. With incredible magic, a serene and smiling face at the same time. Impossible to repeat. There are not many things like that.
Although I will continue to search for more paintings with happy laughter, I was very surprised not to find more quantity, as it seems that there is little quality. Another thing is the comic cartoons and the illustrations to make people laugh, but what I am dealing with here is the issue of how a laugh has been painted on the human face, the smiling face or with full laughter. A precious theme but little exploited.
Still, here are some funny comic drawings, where this topic has developed a lot: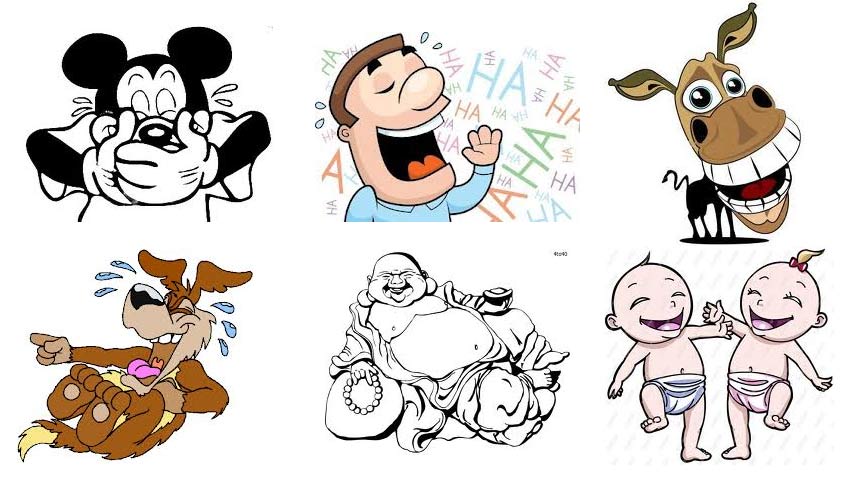 Drawings to laugh.