The painter Elizabeth Peyton was born in 1965 in Connecticut, United States. She is famous for her portraits with a youthful style with which he captures the human being in a unique and very personal way.
His portraits are created from photographs, from well-known actors, musicians or characters of all kinds, even royalty, until photos of his friends. As an artist, she is attracted by this kind of people, and she represents them with her powerful and sensitive style at the same time.
Elizabeth Peyton reflects with her pictorial style, a kind of human's thirst for life, the energy of youth and the inner play of emotions and personality.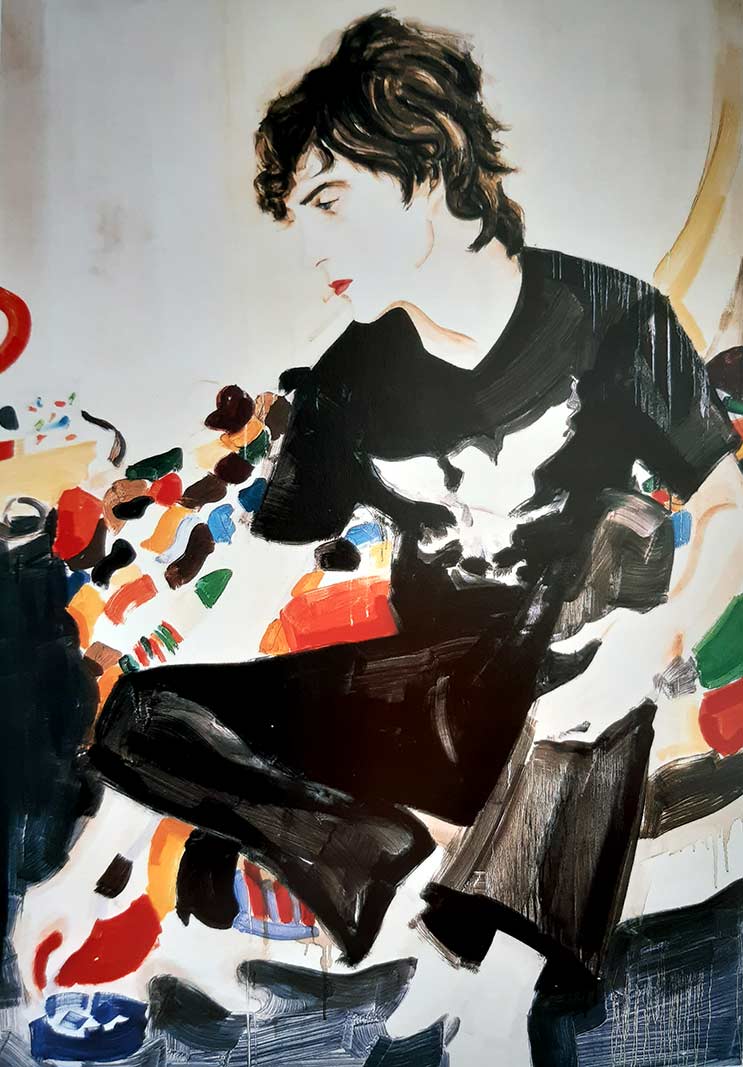 Tony on Daniel's bed, 1999, oil on canvas, 152.5 x 101.5 cm, © Elizabeth Peyton.
Among his colorful and thoughtful works, I have created a short selection of male portraits, all young.
If you're looking for how to paint male youth, here's a good example: Elisabeth Peyton's Young Boys Paintings.
Young Boys Paintings by Elizabeth Peyton
Ben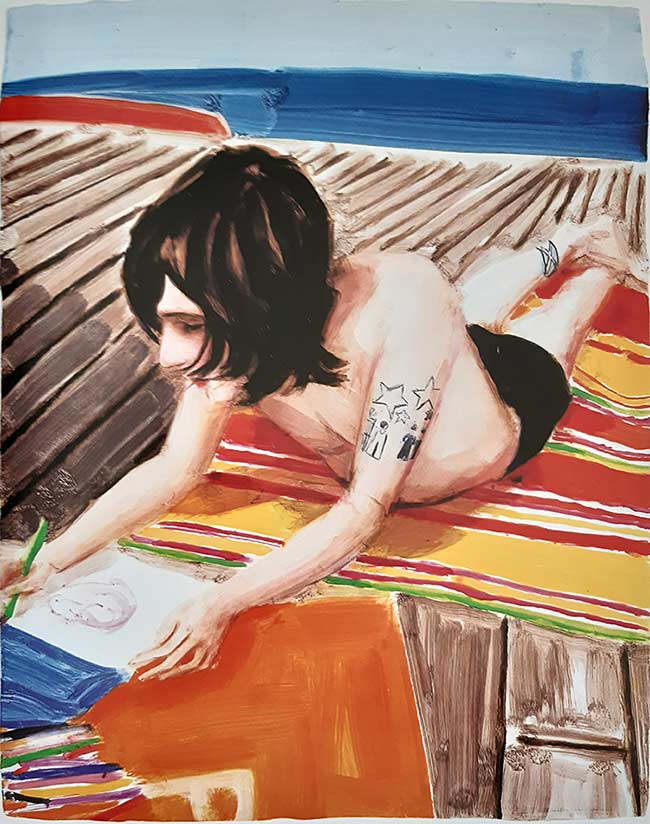 Ben drawing, 2001, oil on wood panel, 25.5 x 21 cm,
Gavin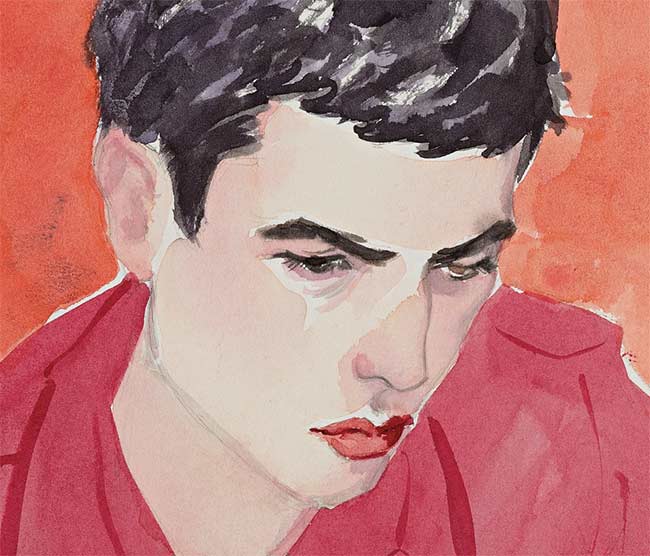 Gavin in basel, watercolor and pencil on paper, 26 by 18.1 cm. Image source Sothebys..
Craig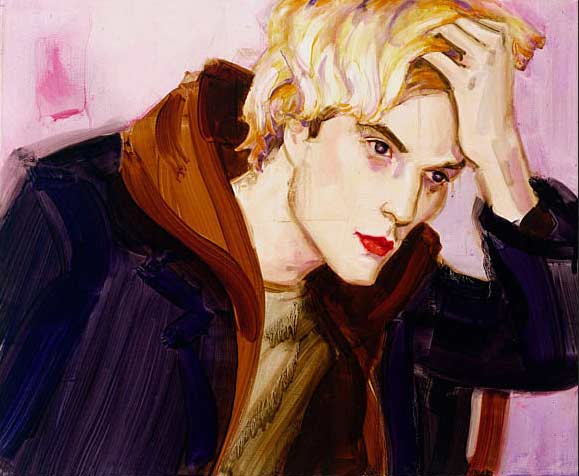 Craig, de 1997, 35.6 x 43.2 cm. Image source MOMA
Spencer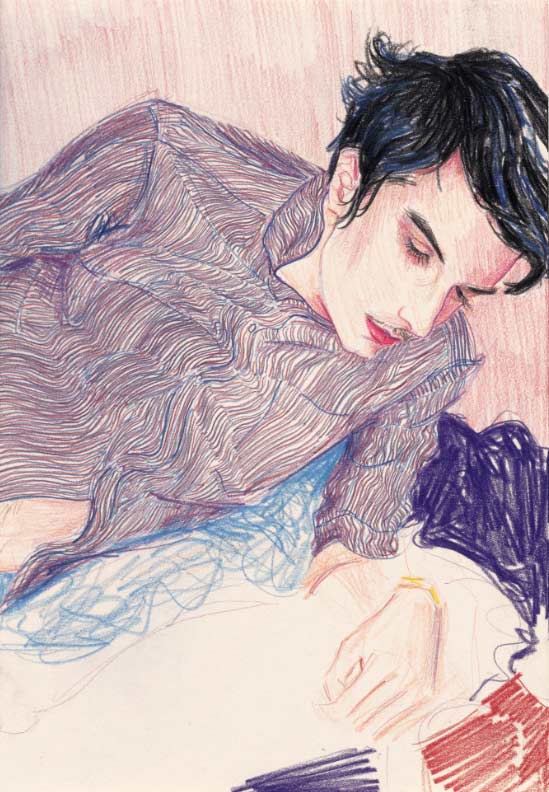 Spencer, Colored pencils on paper, 22.2 x 15.2 cm. Image source MOMA
Justin Bieber
Justin Bieber in this work titled "Never Say Never (Justin)".
2013, oil on aluminum. 29.2 x 22.9 cm, Artist's Copyright, courtesy of Sadie Coles HQ, London.
Keith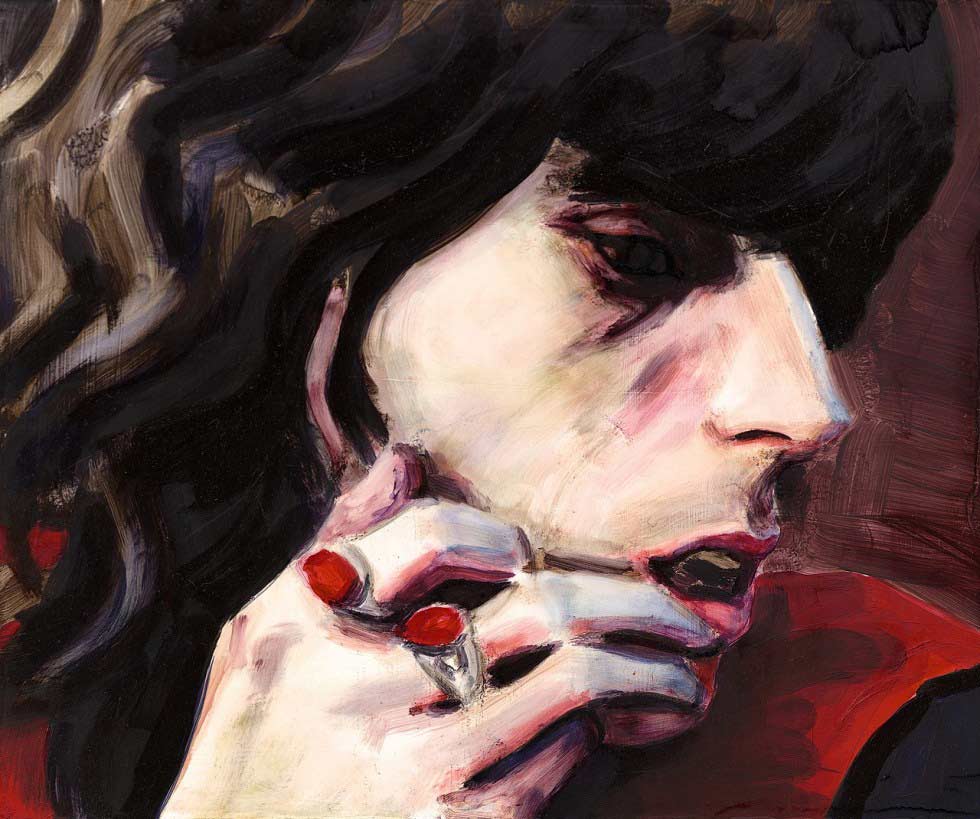 The musician Keith Richards depicted in this painting titled Keith, (25.4 x 30.5 cm) Artist's Copyright. Image source Guggenheim
Kurt Cobain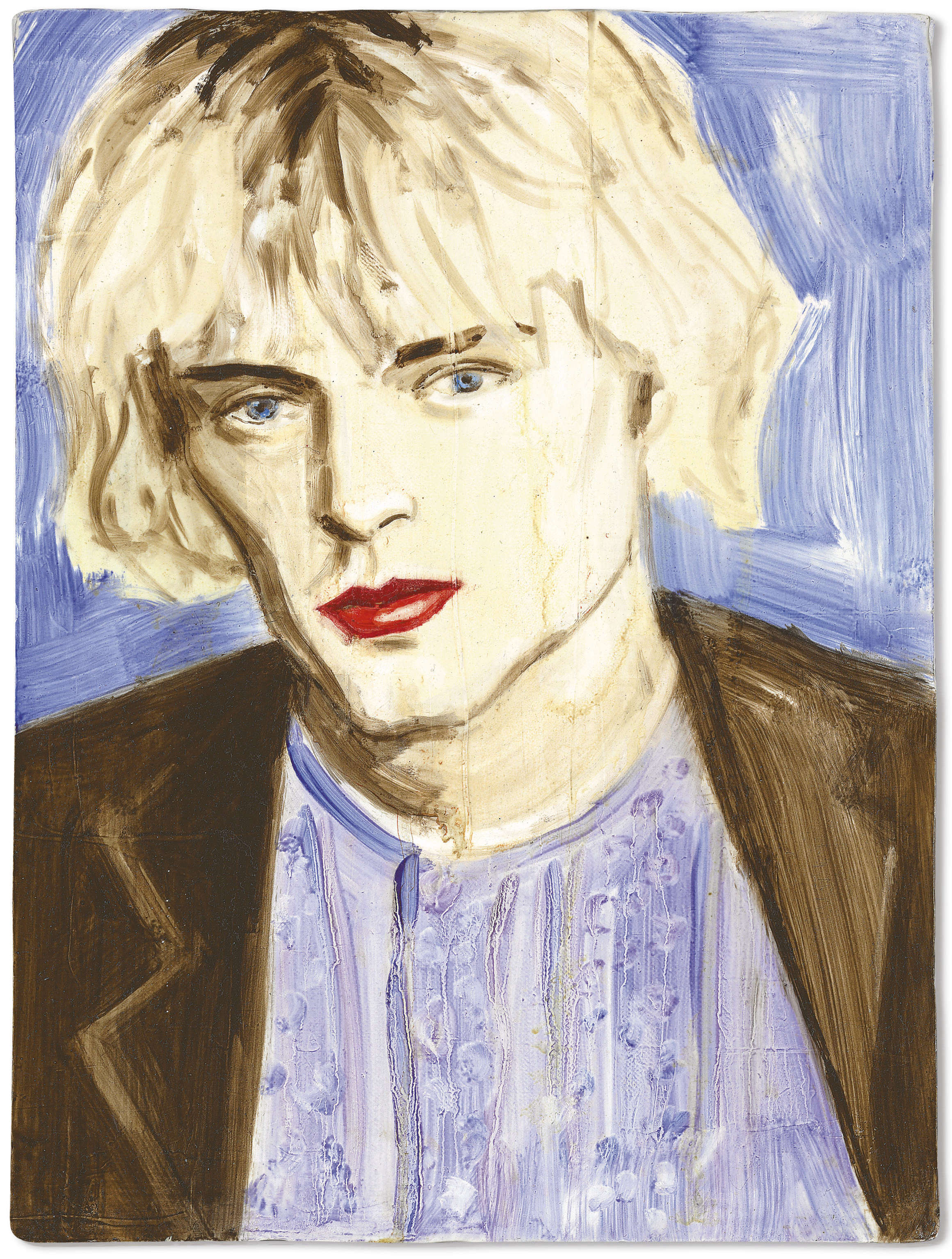 Kurt Cobain. 1995 Copyright de la artista, x 30.5 cm. Galeria Christies.
Nick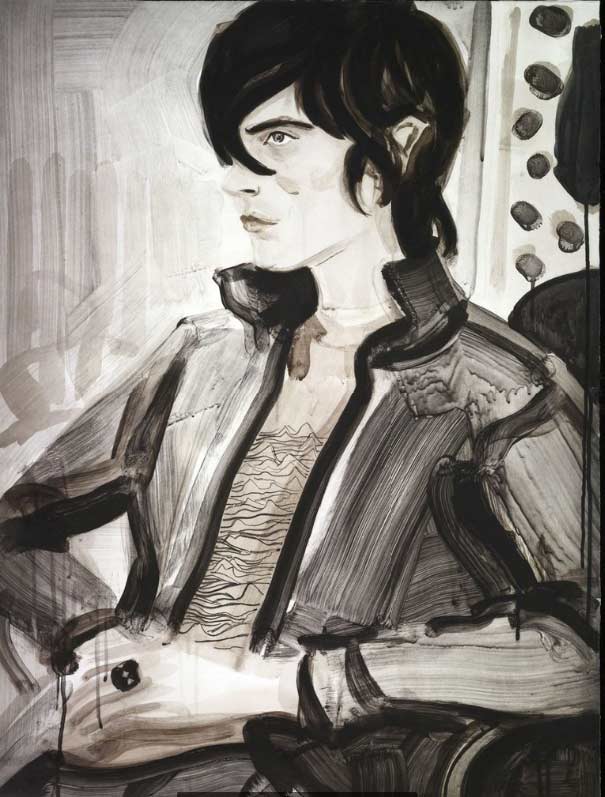 Nick, 81 x 61 cm, Copyright of the artist and courtesy of Artsy
Julian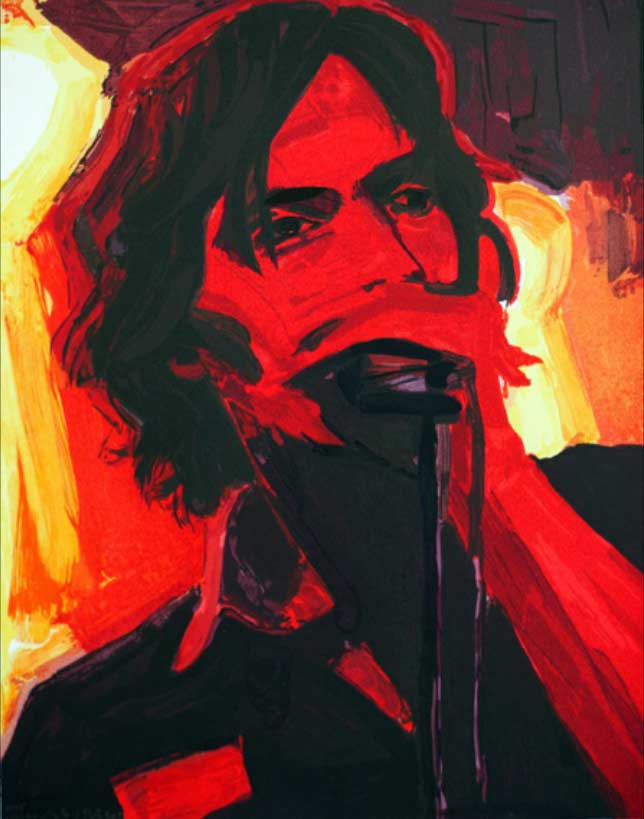 Julian, watercolor, 43.2 × 32.7 cm Artist's copyright and courtesy of Artsy
Tim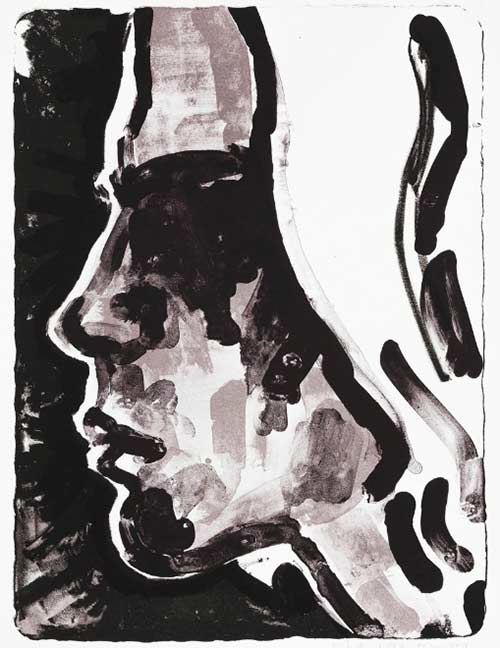 Tim, Lithograph, 62.5 × 48.5 cm Copyright by the artist and courtesy of Artsy
More about this American painter in the Wikipedia.