The woman is an enigma. Contradictory and profound. A symbol in itself and an icon like no other.
The symbolists knew very well and they used the female figure to express abstract, complex, difficult and taboo ideas. For several important reasons:
The woman is always erotic and causes a certain attraction, if not attention.
You can't know what a woman is thinking about and for this reason she is always "uncontrollable", that's why she's united very well with the abstract ideas that are open to debate.
It is easy to convert ideas into women because the variety of figures that can be achieved is very wide and entertaining, like wamen are.
PAINTINGS OF SYMBOLISM WITH THE FEMALE FIGURE AS THE LEADING ROLE
Franz Von Struck's work, "Sin", from 1893, is one of the most famous and easy to remember.
A dark-haired woman surrounded by darkness that shows her chest illuminated by light, with a snake on her shoulders and staring at the viewer. The wicked woman was one of the central themes of symbolism.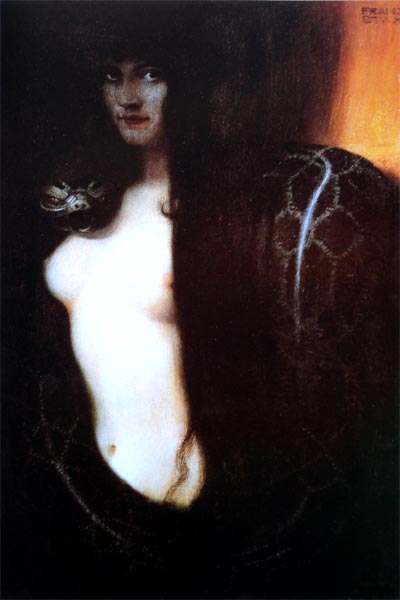 Carlos Schwabe painted Death with the shape of a woman in 'The Gravedigger's Death', 1895-1900. Spectacular black figure in contrast to the white snow.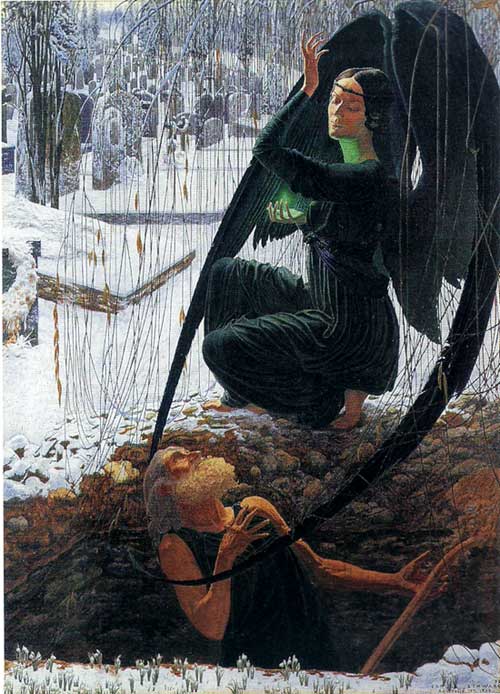 Watercolor and gouache on paper, 75 cm x 55 cm
Constantin Somov created this "Witchcraft" of 1898, which contrasts in ideas, because how can a beautiful lady like this be doing something wrong? A soft and delicate work that only becomes dynamic in the symbolism of the image.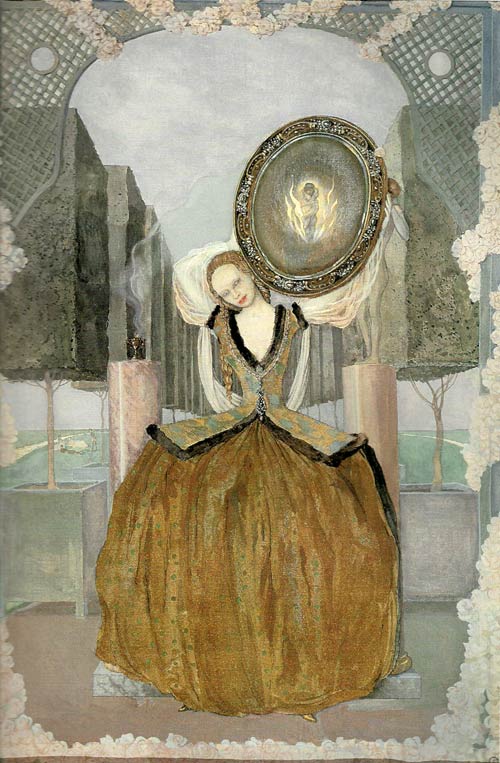 Gouache, pencil and bronze, with white highlights. 49.5cm x 34cm
But the female figure also serves for sweeter and more tender ideas.
So is this "Hope" by George Frederick Watts, making very soft music on a harp and blindfolded. Sitting on a rounded shape, a world that needs her so much.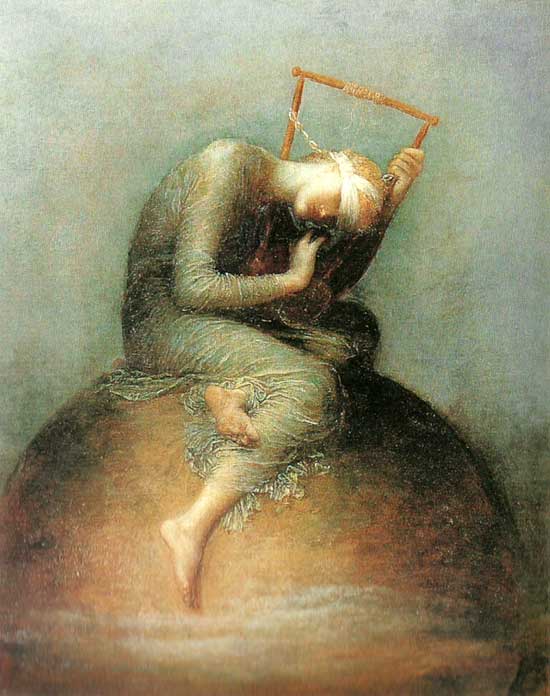 The female figure is undoubtedly a valuable pictorial element, either to convey ideas, just to seek beauty or as part of a set.
Painting Oil on canvas by William Adolphe Bouguereau (William Bouguereau) (1825-1905)
Le Crepuscule, from 1882 and measures 66 x 127 cm.