In this blog post I dug a little more into Van Gogh's painting technique. To see his works directly is one of the best ways to see his brushstrokes and colors, but for this you have to go to museums. If you cannot go to see the original paintings of Van Gogh, I present two websites as an option to better see his painting technique.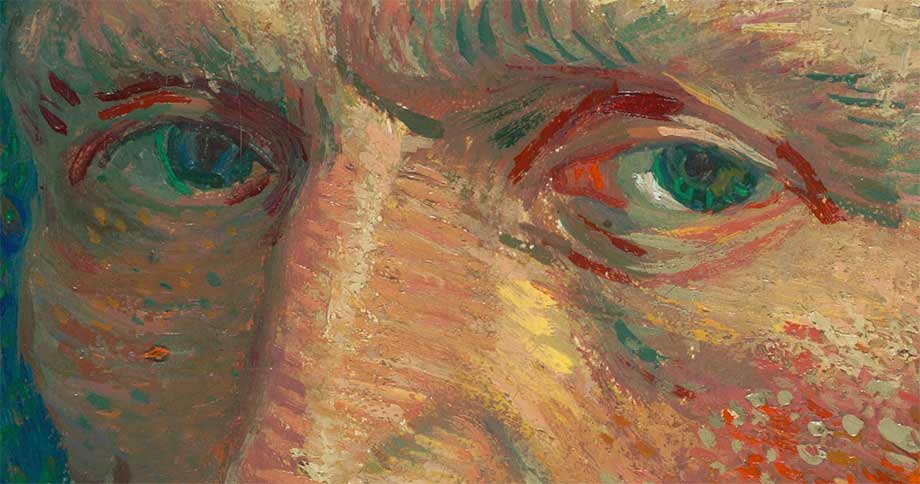 In addition, on these pages we can find technical data such as size, dates and the technique used for many of his works.
The key to better understanding the painting technique of this master of color and rhythm is to see his paintings well. The more we see, the better we will understand his tricks and ideas. In his works you can see how he mixes the shades of color, the play of brush strokes, the immense work, the harmony of color, the drawing that the painting generates and many details that give us inspiration.
1- WEBSITE OF THE VAN GOGH MUSEUM OF AMSTERDAM
One of the websites where we can see all his works in detail is the website of the Van Gogh Museum, which is in Amsterdam:
In some of the works there is a system to be able to see the enlarged painting, and thus see the details of filling and brushstrokes that the painting has. A wonder with access for everyone.
The museum has another store and blog website dedicated to the study of the artist's work and technique, also created by the Van Gogh museum:
For example we have videos like this that I present here. In it they talk about a painting that Van Gogh painted with a fairly small and horizontal format, an influence, it is believed, by the painter Charles Daubigny (Daubigni's paintings in the wikipedia commons).
In this video you can see how they analyze in the painting the lights and shadows that Van Gogh composed in a landscape at sunset. And how the brush strokes try to create the forms. Above all, the movement and rhythm that the painting has as a whole when it is painted like this.
We can see more videos on the Youtube channel.
---
2 – Van Gogh On Google art & culture
This is the website dedicated to the artist. Here is a selection of works that we can expand and see in detail.
For example, in Google Arts & Culture we can also see the pasty brushstrokes of Vincent Van Gogh in The Starry Night
---
Although we cannot go to Amsterdam and see his works in person, the Internet does not allow us to get a little closer to the creation of the incredible artist that was Vincent Van Gogh.