Some watercolor painters today made ​​some excellent works that I keep in my blog. For example, artists like John Blockley, Philip Jamison and Richard Bolton, alongside some more.
Watercolor is a difficult technique but with spectacular beauty. Water has the ability to represent itself, but also water represents the nature that feeds and all the things that the water touches and that gives it life.
Watercolorists
1- JOHN BLOCKLEY
El estilo de este artista crea zonas expresionistas con la acuarela, integrando esas pinceladas fuertes con el paisaje.
The style of this artist is to create expressionists areas with watercolor, integrating his strong strokes with the landscape.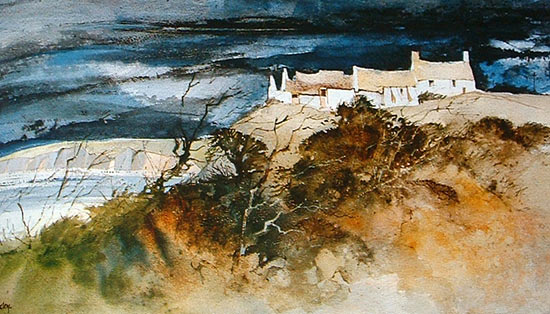 The farm, by John Blockley.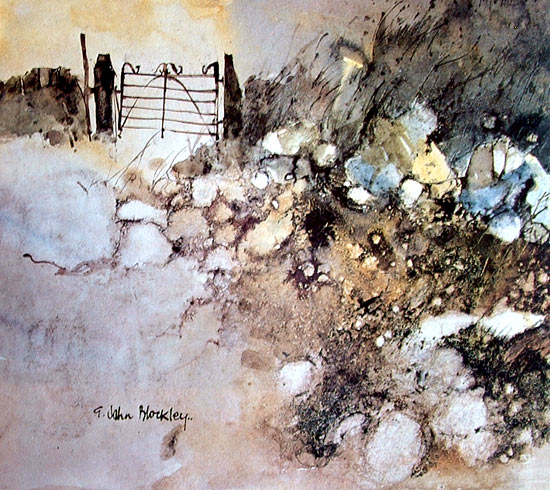 Iron gate by John Blockley.
2- PHILIP JAMISON
Philip is a more subtle and delicate painter. Atmospheres and sweet details.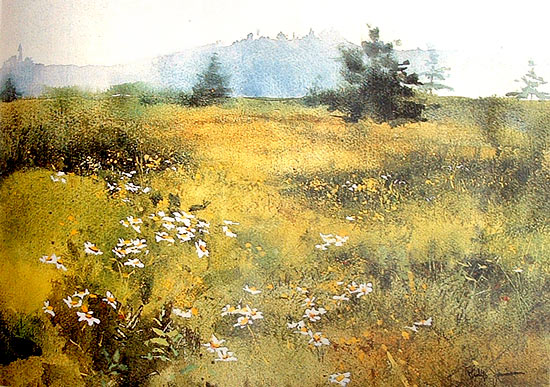 Fog on the island of Lanes, Watercolor by Philip Jamison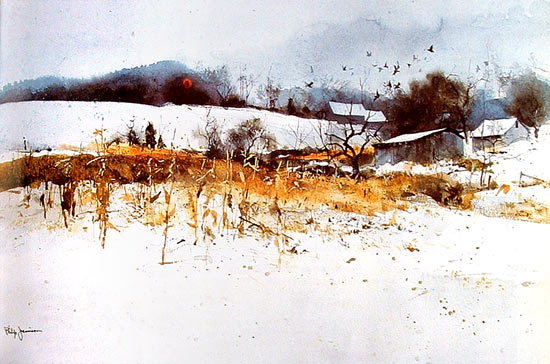 Flock of crows, Watercolor by Philip Jamison
3- RICHARD BOLTON
The painter of the texture, metal, rusted and worn.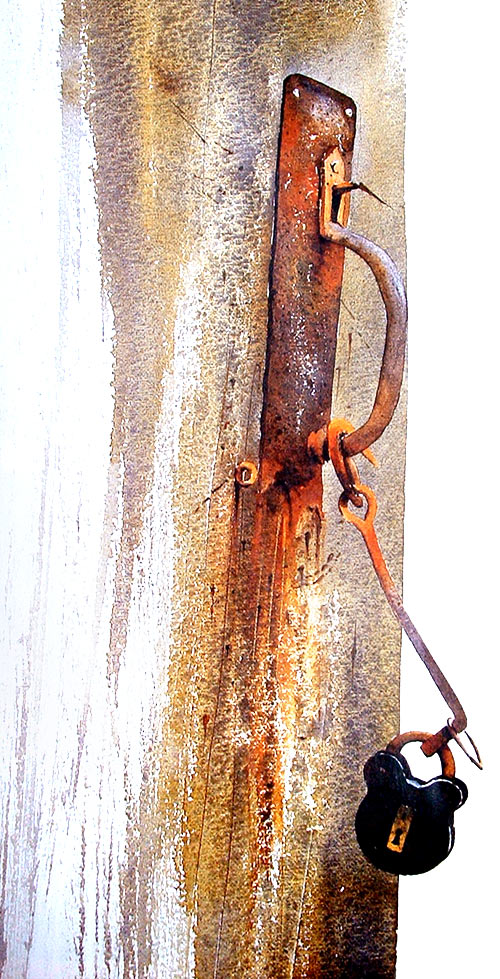 More paintings in the Richard Bolton Web site: http://www.richardbolton.com
4- DAVID MILLARD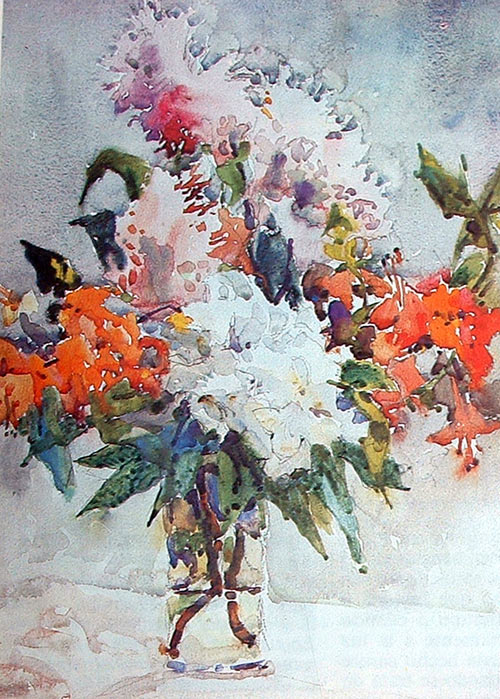 Flowers, Watercolor by David Millard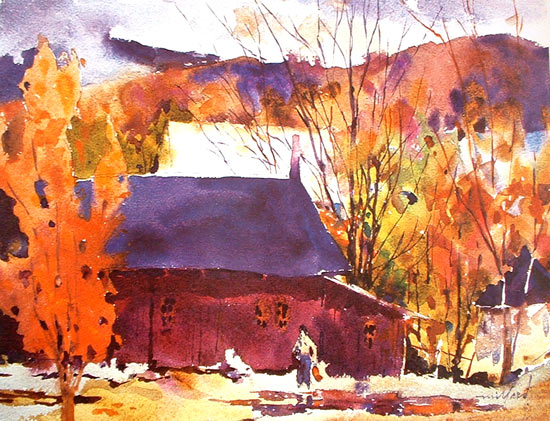 Farm, Watercolor by David Millard
5- JOHN PIKE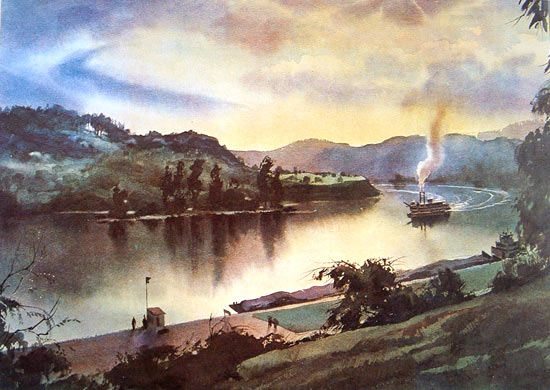 Sky sunset on the Ohio River, Watercolor by John Pike.
6- STHEPHEN QUILLER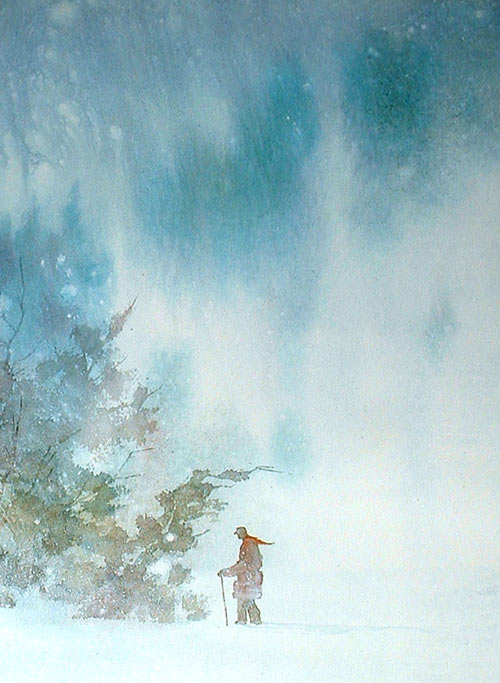 Hiker in the snowstorm, watercolor by Steephen Quiller
7 – ANDREW WYETH
Watercolor by Andrew Wyeth.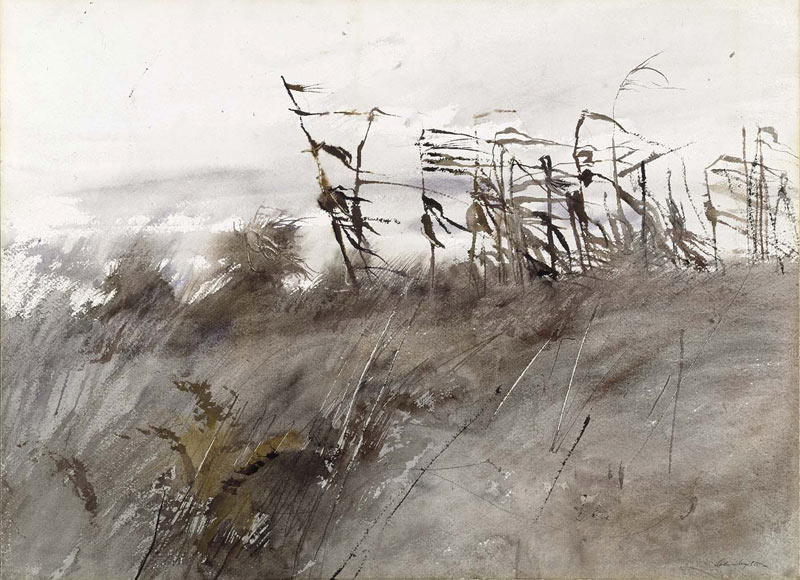 More about the artist in his web site: http://www.andrewwyeth.com/