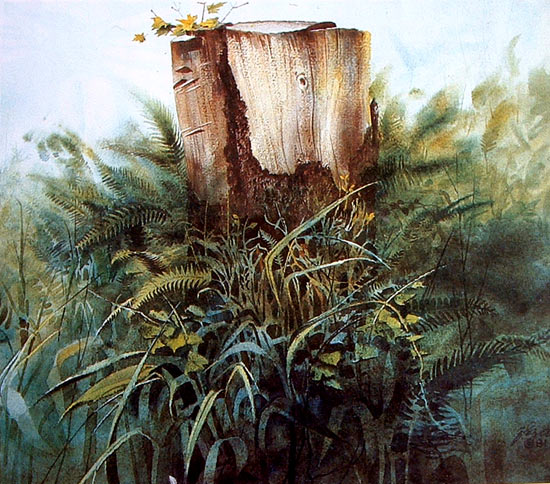 This watercolor painter paints natural subjects with a very great wisdom. It uses all the tricks and techniques that must be known if painting with watercolor.
Even a subject as simple as a tree trunk just being spectacular in the hands of Zoltan Szabo.

Basic techniques used:
Wet on wet.
Reservations (to protect whites and lighter elements).
Glazes and washes of watercolor.
Dry Brush.
Scraping & ripped.
Splattered.
Sponge and other tools.
Zoltan Szabo Portrait
With these techniques, a lot of patience and a lot of art, can reproduce the herbs, water reflections, textures, or the precise forms of a plant. These elements are its beauty, the attractiveness of his watercolors.
He´s traditionally watercolorist, he represents nature realistically and he knows the right color value.
I keep here a few works of his artwork but you can see more on their website:
ZOLTAN SZABO WATERCOLORS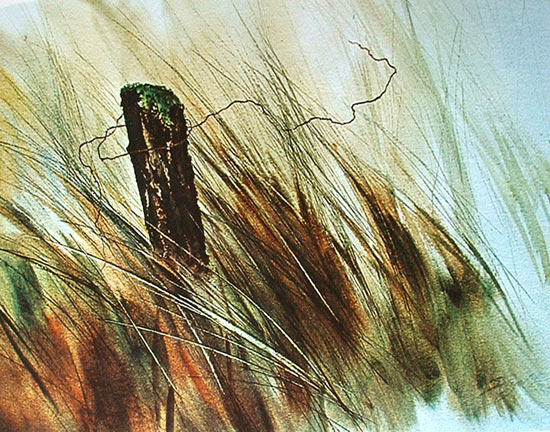 Use dry brush (with direct painting undiluted) and I guess that uses a coarse bristle brush.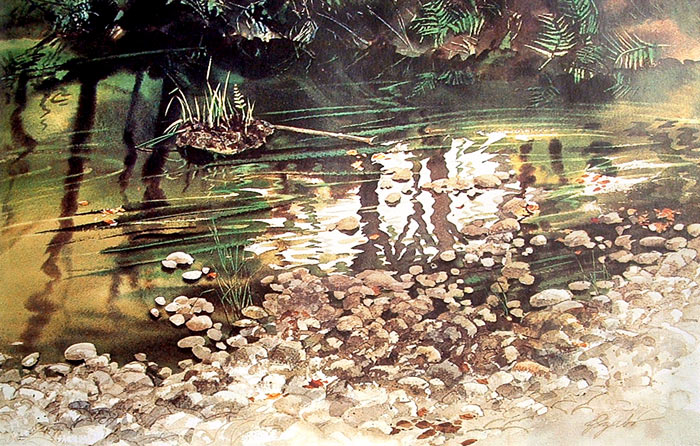 Stunning water reflections created in this watercolor.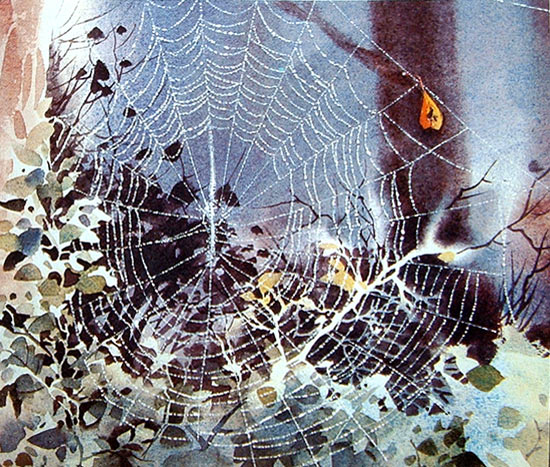 Spider web made ​​with the technique of scratching. The paper should be of very good quality.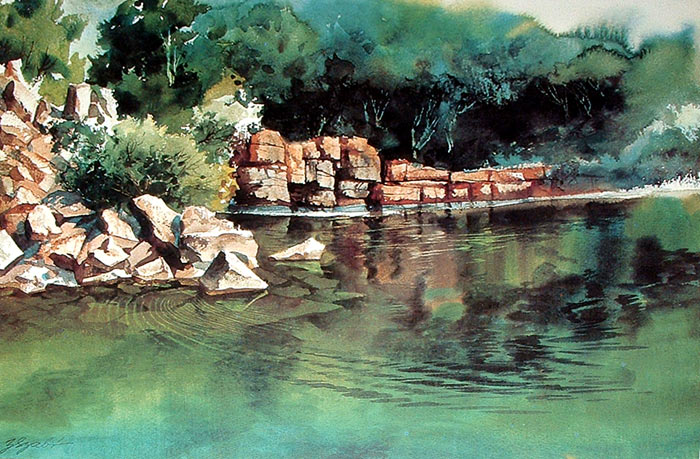 A watercolor lake, one of the best themes for this painting technique.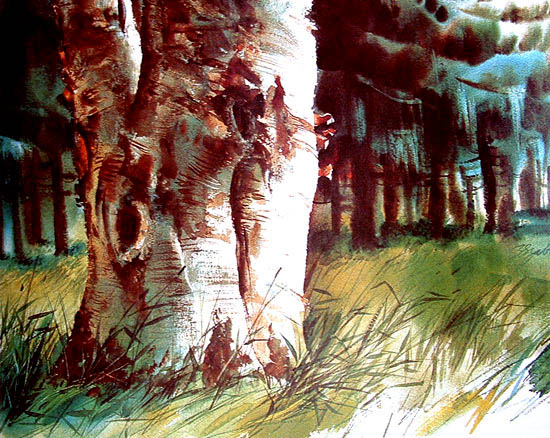 A work nicely toned, with depth and foreground.